Lee Cohen, REACE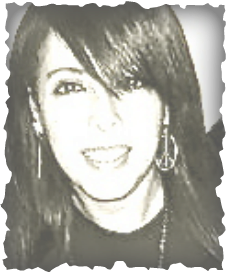 Specializing in the expressive arts. Lee encourages the children to create, explore and express their feelings and emotions through expressive arts activities. The children experience a variety of art mediums and materials while promoting fine-motor, cognitive, communication, sensory, and attention span. Lee was featured in WLRN's ArtStreet as a teaching artist working in the community with children with special needs. The creative process involved in the making of art is healing and life enhancing, therefore very therapeutic and crucial for children with special needs.
Expression by Lee has a trained team experienced and passionate in their strengths for working with individuals of all abilities and needs. Further more, Expression by Lee works with all populations, using the arts as a therapeutic tool for mental health, including recovery from addiction. We work in group settings and individual.
Lee Cohen has lived her dream of as am exhibiting artist; creating, showing and selling her work. Today she feels she lives a more fulfilling life working with individuals whose needs are all very special to her. Expression by Lee serves schools, community centers, non profit organization and families.
---
---

International Expressive Arts Therapy Association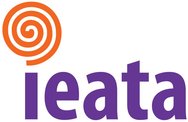 Lee is a Registered Expressive Arts Consultant/Educator (REACE) and a professional member of the International Expressive Arts Therapy Association (IEATA).
The IEATA is a non-profit, professional organization founded in 1994 to encourage the creative spirit. IEATA ia an inclusive, culturally diverse organization that supports expressive arts therapists, artists, educators, consultants and others using integrative, multimodal arts processes for personal and community growth and transformation.

What is a REACE?
REACE is the acronym for Registered Expressive Arts Consultant/Educator. A REACE is a professional who brings creative process and awareness of multi-modal expressive arts into a variety of environments. Has experience using the expressive arts as tools for conflict resolution, organizational development, education, personal or professional growth, the healing arts, spiritual enrichment and more. While this work may be of therapeutic value, it is not psychotherapy nor does this registration give recipients authority to conduct psychotherapy.
The Expressive Arts Consultant/Educator uses a variety of arts processes such as visual art, movement or dance, creative writing, voice techniques, music and poetry. She or he understands the potential in using expressive arts in the above contexts and has working knowledge of the various art processes and materials.
While the expressive arts therapy environment requires an in-depth understanding of human development and psychological growth, those in the Expressive Arts Consultant/Educator field will have a broad spectrum of educational and/or professional backgrounds. These professionals may work in organizational development, management, health care, service organizations, primary, secondary or adult education, and a wide spectrum of additional environments.
Lee Cohen has a degree in Human Development with concentration in the Expressive Arts and has been a professional member of the International Expressive Arts Therapy Association (IEATA) for several years. Under the standards of the IEATA she acquired the REACE.


---
---
Please find below locations where Expression by Lee is currently providing expressive arts activities: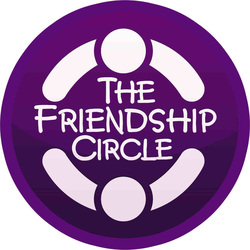 The Friendship Circle Miami is a non-profit, community based volunteer organization dedicated to offering friendship and acceptance to children, teens, and young adults with special needs regardless of their disability while empowering teenage and young adult volunteers by building their leadership skills as we foster the values of altruism and volunteerism.

Through the mission of the Friendship Circle Miami we are committed to providing respite and imparting renewed strength, comfort and peace of mind to the parents of these special children while simultaneously heightening the community's awareness, sensitivity and sense of responsibility to individuals with special needs, ultimately embracing them.
---
---
Very Special Art Florida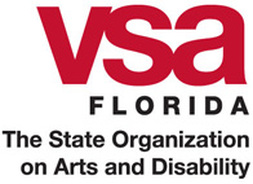 Currently Lee is doing a couple of residencies for VSA Florida, an inclusion class at the South Miami Senior High School of the Arts and Beyond Expectation Academy.
VSA Florida (VSAFL) is a state affiliate of VSA, an affiliate of the John F. Kennedy Center for the Performing Arts. VSA arts was first known as Very Special Arts. The FL affiliate was begun in 1981 by the Florida Department of Education and the Florida Department of State and was housed at FSU. The state office moved to USF, Tampa in 1996. VSAFL now offers programs/activities for all 67 FL counties. VSAFL provides programs in: cultural access, services for adult artists with disabilities, outreach and exhibitions, professional development, community programs, and artists in residence. You may view a video of Lee's most recent residency with VSA, at Fienberg-Fisher Cnter just click
here
.
---
---